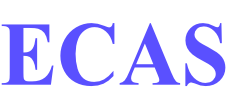 Environmental Control Action Services Ltd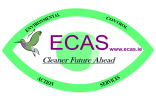 I came across ECAS by chance when enquiring at a hardware rental company
about Heaters. They suggested calling them which I did and the next day they
were out on site for an initial consultation. I found them very helpful from
the start and within a week they were back on site to carry out a thermal
heat test. With the results from the test a comprehensive insulation
proposal was put together along with the cost options.
Once a contractor was decided on the work started promptly and was monitored
by ECAS for quality and that it was been carried out to plan. After all work
was completed another heat test was carried out and a full image based
report was provided to confirm the work was done correctly.
Overall ECAS were very helpful and the information was invaluable on a
subject I would have very little knowledge on. I would have no hesitation
using them for any future work.
SIMON KILROY
Managing Director
The Coral Farm,
Recess,
Co. Galway